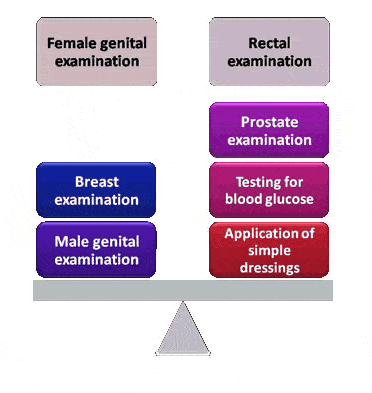 DOPS ARE CHANGING TO CEPS COME JAN 2015
DOPS were designed to provide feedback on a number of prescribed procedural skills essential to the provision of good clinical care.  There were mandatory procedures chosen because they were con
sidered sufficiently important and/or technically demanding to warrant specific assessment.  Trainees were previously asked to undertake observed encounters during the three years with a different observer for each encounter.  But now, some of this is changes.  Welcome to the world of CEPS.
At the end of Dec 2014,  there is to be a trial bringing the end of DOPS as we know them and their replacement in a format which (it is hoped) will be more logical but not involve more work. Details will be on the RCGP site:
For those in ST3 now and expecting to finish in August 2015 there is no change; DOPS will have to be completed in just the same way
There is a GMC approved trial of a move to integrating clinical examination skills into other assessments which is starting at the end of 2014.
This brings us CEPS Clinical Examination and Procedural Skills. The logic is that DOPS had become very much a tick box, which were only assessed once and did not provide good evidence of overall clinical skills as normally used.  CEPS will be a new competency linked to Data Gathering in the Diagnostics section of the ESR etc. and so there are new word pictures to describe the competency (NFD, C and E descriptors as well as Indicator of Potential Underperformance descriptors).
Clinical Examination and Procedural skills (CEPS) can be looked at in relation to each of the other competences and the RCGP website has descriptions of how CEPS links to each of the other competences.  There is a new learning log format to enable recording of CEPS.   The wording of the MSF will change with the addition of a line requesting clinician's feedback on examination and procedural skills.  The COT will change too, to allow feedback on examination or procedural skills seen.  The CSR already refers to clinical examination skills and so this is a great source of evidence in relation to CEPS this will change to be separated into 2 sections, one for history taking and the other for examinations.  An updated DOPS form will be available to provide evidence when the key focus was an examination.
The ESR will contain a new competency area: Clinical Examination and Procedural Skills which will require self assessment by trainee, and assessment by the ES, of the new CEPS competency looking at the overall evidence available from the many different possible sources. It will initially appear below all the competencies but will ultimately sit below Data gathering.  The ESR will also ask:

Are there any concerns about the trainee's clinical examination or procedural skills? If the answer is, "yes" please expand on the concerns and give an outline of a plan to rectify the issues.
What evidence of progress is there in the conduct of genital and other intimate examinations (at this stage of training), with reference to any previous reviews? Please refer to specific evidence since the last review including Learning Log entries, COTs and CBDs etc.
What does the trainee now need to do to improve their clinical examination and procedural skills?

The GMC are particularly keen to check that all trainees provide evidence of intimate examinations; breast, male and female genital examinations, PR & prostate exam etc.
Trainees are encouraged to remember this CEPS competency when planning their PDP.
There will no longer be a requirement for all trainees to complete Cervical Smears when this is finalised .
Basically, you keep doing them until you are deemed competent.   Remember: it is your responsibility to ensure that you complete the appropriate assessments and build up a record of your training and evidence of competence through the e-portfolio.
Estimated time required : 10 – 20 minutes (5 – 15 min for assessment, 5 min for feedback)
First, let's be clear about two things:
You have to get these intimate examinations done before you finish your training – it's a requirement for CCT!   This is not negotiable.
DOPS performed on dummies or manikins are NOT acceptable.   So – forget going to a simulation centre or equivalent.  All DOPS have to be done on real alive human beings, with their consent.
We understand that if you are a male trainee, this can be particularly difficult to get done.  Here are some suggestions.
Book patients that you see who need a male or female examination with you and an appropriate supervisor.  Perhaps during a joint 'sit and swap' surgery?
If your practice runs a smear clinic or a women's health clinic – see if you can attend.
Ring your local Gynae Outpatient Department or Colposcopy Clinic or even the GUM clinic  – and ask them if you can attend with a view to getting your intimate examinations done.     In Bradford: for gynae stuff, contact Sue Calvert, Janet Wright and Padma Munjuluri.  For GUM: Sophie Brady at Trinity Road.
You might even be able to attend the GPwSI (GP with a Special Interest) Clinic for Gynae which is run by Anne Connolly.
 Consider contacting the local GUM clinic to see if you can attend to help out and in doing so, get them to observe you doing intimate examinations.