like on Zoom, MS Teams, Blackboard etc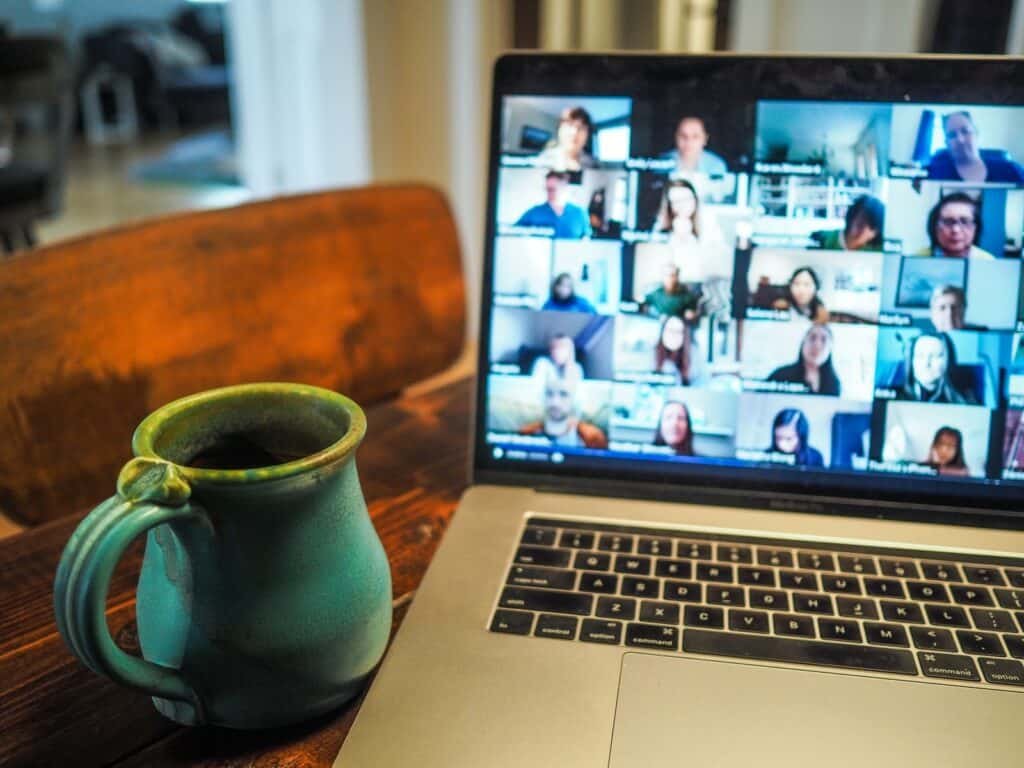 CODE OF CONDUCT - ground rules for attendees at remote digital educational sessions
All trainees - please read through these tabs
Online remote teaching platforms – like Zoom, MS Teams, and Blackboard Collaborate – are useful tools that facilitate online communication and teaching between learners and educators on the GP training scheme.  The future will be to add these to our repertoire of teaching tools (just like other types of HDR sessions like F2F small group work, projects, events outside etc).  
However, with remote digital teaching platforms, there is a particular concern about the safety of the session.   Is someone secretly recording?   Who else in a participant's vicinity is watching if the screen is turned off?  Who else in the vicinity can hear the conversations?  No doubt this has an effect on the learners – some may feel apprehensive to voice true and honest opinions.   Some may fear retribution for what they say.   And all of this undoubtedly has a detrimental effect on the educational climate.    And we have noticed a number of trainees doing things which we find is unacceptable.  Things like
Playing on their phones when they're meant to be in an educational session that they are paid to attend.
Doing emails whilst pretending to be engaged with the session.
Chatting privately to their mates through the chat facility about things nothing to do with the session.
Children being present during the educational session
Others like partners passing in and out of the session
Calling in from inappropriate places – like the bus, a public library, outside in a public place.
Therefore, we would like all learners and educators to read the following code of conduct and remain mindful of its contents at all times. The safety of our learners is our number one priority and we trust our community to use platforms like Zoom, Teams and Collaborate appropriately to enhance learning opportunities for our trainees.   If the Code of Conduct is not followed then the meeting host will remove that participant from the meeting.  No one likes doing this, but we hope you can understand the reason for doing so.
All trainees are expected to adhere to the following rules and expectations in order to ensure the best possible learning environment throughout all online learning sessions.   We expect all participants to behave with the highest of decorum online – just as you would do in person.  Harassment and intimidation are overtly unacceptable and inappropriate behaviours, but discrimination and disrespect are too.   Please see these rules as a precautionary measure to ensure all attendees have respect for one another and to be able to celebrate and learn from the differences in each other in a safe mutually beneficial learning environment. 
Developed by Dr. Ramesh Mehay, Aug 2021
Top Tips for Teaching Remotely
Remember to
Prepare – check all the equipment works IN ADVANCE.  Good WIFI is essential.   Make sure all your documents are open on your computer.  Don't waste time opening tonnes of folders.  Learners will switch off!   Consider sending some pre-session material: a pdf handout, a youtube video etc.  
Select an uncluttered room to engage in the session.  DON'T use your bedroom!  Use something professional.   Make sure there are not too many personal effects otherwise others will be interested in your room rather than your teaching session.  
Have an opening session.  Where you provide time to let latecomers join.  Not everyone is a time focused.   Allow people to chat and talk.  In fact, get a chat going to settle them all in – open the chat box.   Have a chitter chatter.   Don't just keep them all in a waiting room until everyone is there.  Let people in like you would do in a physical room.  Greet and make them feel welcomed.  Show genuine desire to be there.
Set your Aims and Objectives (or Intended Learning Outcomes) – have a slide or document summarising these.  Come back to these often to help your learners see where the session is at.
Don't use new fancy tools for the sake of it.  Simple is often best.   You can make things interactive with simple things.     Use tools ONLY if they have a purpose.
Have regular breaks.   Breaks are important to get people to recharge and refresh.   Stay hydrated throughout the session – it is surprising how much you can forget.   Pace yourself through the session.   Remember to engage break out activities which gives the facilitator a bit of a break.  You don't want to feel exhausted after your session.
 Look after the Online Learning Environment.   Look after everyone's feelings – note the quiet ones.   Engage them with paternal kindness.   Temper heated discussions.   Create a safe place.  Make it fun.
Make an ending section.  Don't just abruptly say "hope that was useful, bye…"
Close on Time.   Control open ended ruminating meaningless discussions.   Finish on time (or earlier).  Don't use more time to teach than you need.  If you have 3 hours but your session really only needs 2, then use 2!
This is a great little video summarising it all:
https://eu-lti.bbcollab.com/recording/7bd21ba7016440648873df0ae7fb89c7
Top tips for teaching remotely: Effective questioning techniques
06:55
10 Tips for Distance Learning or Remote Teaching
15:40
how to teach remotely - tips for how to teach from home
09:41
Distance Learning: Remote Teaching Strategies
03
How I'm Teaching Remotely
10:23
Teacher Shares Top 5 Tips To Teaching Remotely During Covid-19.
06:01
How to Join Zoom Video Conference (Windows, Mac)
06:05
How to Join Zoom Video Conference Using Your Phone
03:21
How to Host / Schedule Zoom Video Conference Using Your Phone
05:01
How to Host / Schedule Zoom Video Conference (Windows, Mac)
06:41
Zoom Advanced Features Tutorial
07:02
How Find / Manage Your Zoom Recordings
01:53
How To Play YouTube or Any Video During Zoom Meeting
03:05
How to Schedule Zoom Meetings Through Outlook Calendar
04:44
How to Use Waiting Room in Zoom. All You Need to Know.
03:56
Zoom Safety Settings
12:36
How to Take Class Attendance In Zoom
03:36
How to Share iPhone or iPad Screen During Zoom Meeting
04:51
Top 5 Apps to Make Virtual Lesson Interactive
11:49
Most Common Zoom Mistakes
11:31
Zoom-Make the lessons more student-centered-Practical Ideas #zoom #teachonline
21:50
How to Use Zoom: Teach Interactive Lessons and Improve Your Audio and Video Quality (2020)
12:53
Zoom Complete training in Screen Sharing #teachonline #zoomscreenshare
14:11
10 Golden Rules when teaching with Zoom #TeachOnline #Zoom
18:04
How to teach online with Zoom: Complete Introduction #teachonline #zoom
18:02
10 Tips for teaching online and using zoom | Ashlee Espinosa
14:18
Zoom.us Screenshare using Pause Resume
02:43
7 Zoom Screen Share Tips Every User Should Know!
14:29
Zoom Meeting: How To Use (with example of a Breakout Group)
33:11
ZOOM for Teachers Tutorial
38:58
Advanced Zoom- How Screen share works when teaching online #teachonline #teachwithzoom
11:02
Other Tech Tools for teaching
Tech Tools for Interactive Remote Teaching Webinar
31:21
Google Forms Advanced Features Guide #teachline #googleforms #onlineteaching
21:33
10 FUN Activites for Distance Learning
13:13
Please leave a comment if you have a tip, spot an error, spot something missing or have a suggestion for a web resource. And of course, if you have developed a resource of your own, please email it to me to share with others.
'Make GP Training Better Together'
Got any advice or suggestions?  Anything we've missed or is inaccurate?  Then leave a message below.   Got a resource to share? Contact rameshmehay@googlemail.com.  'Make GP Training Better Together'