Quality Improvement Activity
If you have files you would like me to host on here and share with others, OR if you would like to help develop these pages further, then please email me.  
rameshmehay@googlemail.co.uk
The 3 fundamental questions for Quality Improvement
We need a structured approach to Quality Improvement.  Why?  Let's examine what has gone before…
So – neither of these have helped that much in the past.  We need something that does not result in chaos – i.e. is structured, and something which is not too theoretical, and results in action!   Welcome to the world of PDSA cycles.
It's a really simple yet structured way of identifying what will improve quality and of course, implementing them.   Look at this example.
PLAN
Practice Manager to get list of 10 patients with a bad HBA1C by 24th May
Receptionists to contact patients to see Dr Sans for review
Dr Sans to do a Diabetic review and find possible reasons for poor HBA1C (for example: medication concordance, weight, exercise, diet).
DO
STUDY
ACT
PLAN
Receptionists to contact the 8 patients to see Dr Sans for review
Dr Sans to do a Diabetic to find out why they didn't go.
DO
STUDY
ACT
Can you see the simplicity of this model?
Of course if you can pick an area where the PDSA has to be completed in no more than 2 weeks – even better!  It will make you want to do it.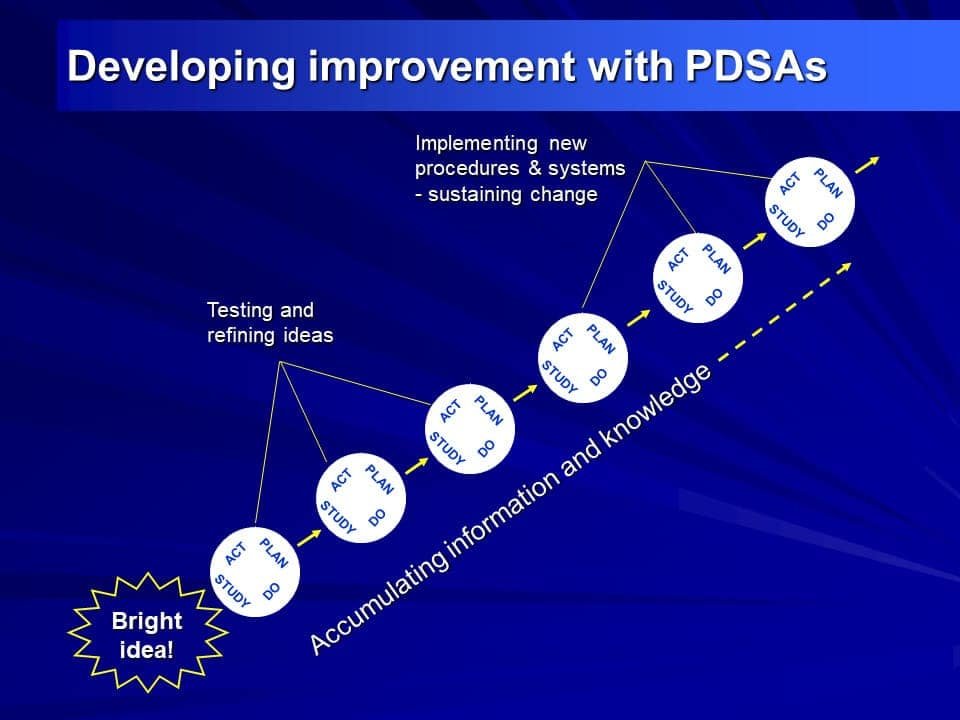 The GP World of PDSA cycles
Once you get into the hang of doing PDSA cycles, you will see how easy yet powerful they are.   And they do not take a lifetime of study to do and implement.
And that's when you'll find yourself doing them again and again and again – the world of PDSA cycles – doing another cycle as you spot new things in your clinical practice that you think could do with improving.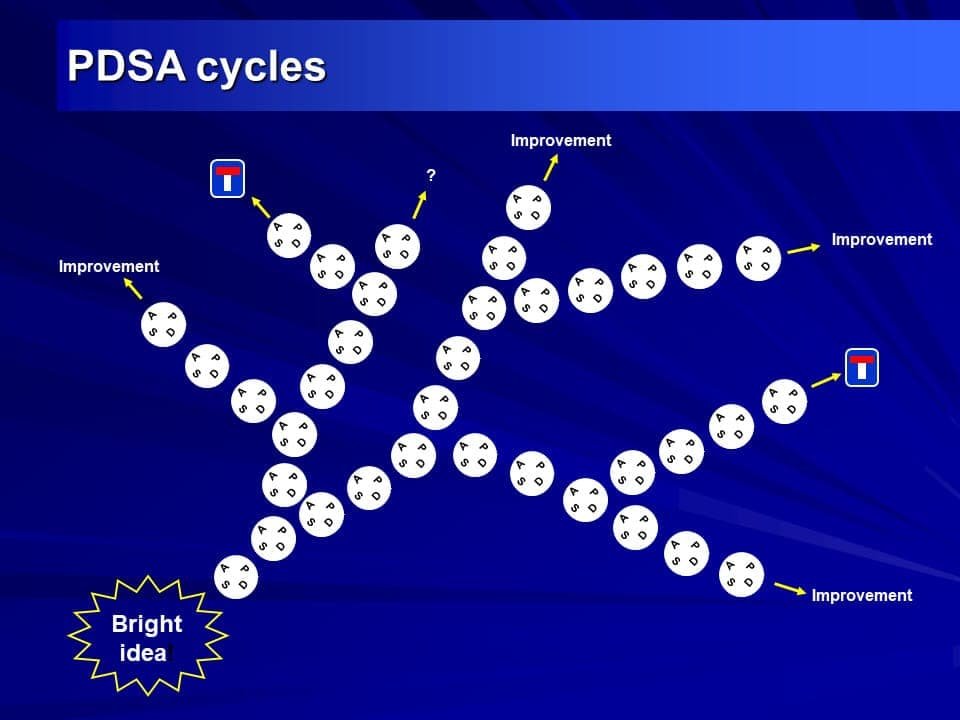 Improvement requires change to systems
PDSAs are a tool that help you bring about change in a practical, useful, manageable and managed way
Starting points: remember the three fundamental questions to guide change
Remember that you will never know whether the change is better unless you measure
Keep up the momentum and don't forget to record what happens

Please leave a comment if you have a tip, spot an error, spot something missing or have a suggestion for a web resource. And of course, if you have developed a resource of your own, please email it to me to share with others.
'Make GP Training Better Together'