The Training Website For Everyone, Not Just Bradford​
Bradford VTS is the independent vocational training scheme website providing a wealth of free medical resources for GP trainees, their trainers and TPDs everywhere.  Our users also include other health professionals – both qualified and in training – such as Associate Physicians, ANPs, Medical & Nursing Students.  Our fundamental belief is about openly and freely sharing knowledge to learn and develop with each other.  Feel free to use the information (as long as not commercial).   We welcome educational material from all our users (providing it is copyright free).           Dr Ramesh Mehay, Bradford, UK.  (bradfordvts@gmail.com) 
If you have a post vacancy, please advertise with Bradford VTS.   Get the right person, with fresh ideas whilst supporting us at the same time.
OVER 45000 VISITORS PER MONTH!
GP trainees, their GP trainers, the newly qualified and a whole host of other health professionals.
jobs.bradfordvts.co.uk takes jobs from all over the UK & abroad. 
IN YORKSHIRE & THE HUMBER? RETURNING TO WORK?
Are you ready to return to work?  Join the 'Resilient Practice' team for 3 interactive workshops designed to equip you with all the tools you need to return to work with confidence, enhanced skills, and a resilient mindset. We will show you how to: (i) Measure you current resilience, (ii) Take a deep dive into the psychology that supports improved mental wellbeing, (iii) Master the core skills required for resilience, (iv) Develop a bespoke toolkit to foster wellbeing and resilience for the rest of your career.
RCA Webinars - the feedback - What People are Saying
"I love the way Ram demonstrates things - playing both the patient and the doctor. Quite exceptional"
"You can see how Ram is passionate about the RCA and GP training in general. It really helps to keep you engaged"
"Wow! These webinars have been a real eye opener. I didn't know half this stuff. I now feel much better equipped and a more hopeful".
"Ram's analogies are great. Very inspiring. And so much helpful and useful bits of information"
"Where do I start. I strongly recommend watching all 4. There are some repetitive things in 3 & 4 that are mentioned in 1 & 2 but there's a lot of new information too. Besides, it is good to have bits re-emphasised"
"This is a deep-dive into the RCA. There's things in all 4 webinars that no-one has ever told me before. Not my trainer, not my TPDs. Serious worth watching"
"Oh my word. I've watched the first two - and I am blown away by the amount of practical advice and demonstrations. The website RCA page on Bradford VTS is amazing too. Check it out. Love the way Ram acts out the scenarios. Makes everything more real and do-able. Thanks"
"6 hours is a long time. But watch each one bit by bit. Say half an hour each day. I found it easier that way. But it is worth going through them all.... incredible points."
I really struggle with on the spot examples and Ram does an astonishing job of demonstrating the skills. Lots of little nuggets of useful information. I am actually looking forward to start recording now!
Data Gathering + InterPersonal Skills
Clinical Mx + InterPersonal Skills
The RCA Marking Sheet – part a
The RCA Marking Sheet – part b
02.04.21: Search Medicina – best medical search engine.  Stop patients thinking you are googling.  Get the information you want in an instant.
06.03.21: Quicklinks, Induction & Roadmaps – see section below.  Great for new trainees.
 04.02.21: The RCA webinars – 4 great webinars (1h each).  For trainers & trainees.   Trainees – understand exactly how to pass.  Trainers – learn how you can help your trainee.
Don't forget to look at www.searchmedicina.com
New COVID-19 treatments (neutralising monoclonal antibodies or anti-retrovirals) will be available from 16 Dec 2021 to high risk non-hospitalised patients.  Click here to read more.
PANORAMIC – is a new nation study to review the effectiveness of antivirals in COVID – and they need help.  Could you help?   This provides an opportunity to develop experience and competence in research activity.   Click here to read more. 
A New GP induction Workbook
I've written a new book called The Essential GP Induction Handbook.  The aim of this is to add structure to the induction period and have everything you need in 'one place'.  In my practice, we actually do the things in this book spaced out over a period of 4-6 weeks – so as not to hurry the process or overwhelm the learners.   This Induction to GP workbook is precisely that – a workbook to be physically used and written in.  Full of tools and activities to make induction come alive – all organised in a sequential way to take the headache out of planning.  Sections that are clearly marked for home reading, or tutorials when back in the practice.  A perfect aide-memoire for both parties.   GP Induction has never been made easier – the first book of its kind.  Although the workbook is available in print and kindle format,  I suggest the print version as it is meant to be a practical handbook.  At our practice we buy one for each  GP trainee.   So, this time we bought 6 – one of whom is an FY doc.  It means they all go through an equivalent standardised induction process, with all the important elements covered.  It also looks neat and professional than the flimsy bits of paper we have dished out in the past.  And the best bit is this – the ones I have given it to have always had a face of delight upon receiving it – a bit like they've been given a little gift – which of course they have. And at £14.99 per book it's relatively inexpensive – so for all 6 of our trainees to get inducted in a structured easy way cost the practice £90.  A snip.  Proceeds go towards supporting Bradford VTS and keeping it free.  
As for your practice-specific information, download this template. Fill in your bits, print and then slide it into the workbook.    Voila! All done.  Nice and easy.
Quicklinks, Induction & Roadmaps
Well-being
Manifest Success The state of being comfortable, healthy or happy. By Karen Forshaw GP Doncaster (Yorkshire & the Humber) By Chrisssie Mowbray Chartered Physiotherapist (Yorkshire) With the arrival of the
Read More »
to help keep this site alive & free.
Did you know: Bradford VTS doesn't get much money from large external sources.  In fact, a lot of the funding comes out of our own pocket and contributions from kind people – mostly your trainers. 
We try to keep the site as FREE as possible. Occasionally we ask for money for the odd resource.    We rely on this bit of money to help fund us.   We don't ask for much as you can see (compare it to the 100s you pay for courses).    We hope you think we are reasonable and fair. 
Please, please, please contribute.  It is an unfortunate fact that most of our funding comes from GP trainers and very little from Trainees.  If you would like to change this, then please click on the contribution page here.
Bradford VTS was created in 2002 for one main reason – to simply create a platform where we can share ideas, knowledge and skills so that we can co-create to produce wonderful new things effortlessly.  We have stood the test of time… Bradford VTS is made with ❤ by Dr Ramesh Mehay and others, often in our spare time.
Yes, please subscribe me to this awesome website's mailing List
You'll be unwise not to subscribe!   We don't bombard you.  We only send you the occaisional thing when it's what we consider important and you get reminders about things like Educational Supervision meetings.  You can always unsubscribe later if it doesn't suit you. 
I am struggling Right Now
Please call, there are people to help.  You're not alone; lots of doctors struggle. Addiction? Mental Health? Stress? Please call them now.
Lots of doctors struggle with money. You are not alone. So please don't suffer in silence. There are people and organisations out there to help you. Click the link below to find out more.
The Essential Handbook of GP Training and Education (for GP Trainers) is written by over 80 GP Educators .  Coordinated and edited by Dr Ramesh Mehay. Click the button for a discount.
Please consider ordering your GP training books from our Amazon bookshop. We don't get much (only about 4%) but every bit helps to keep our site alive and free.  Thank you so much for doing this.
Yes, that's right.  The Bradford VTS website has been helping GP Trainees and Trainers since 2001.  If you want to take a look at an early version (2004) of our website, click here.
The aim of this website has always been…
to facilitate the development of doctors who are reflective practitioners.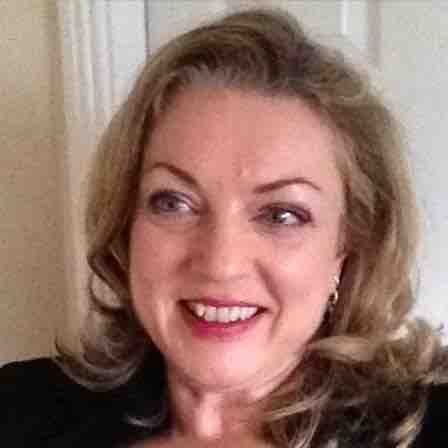 Marie Scully
Programme Director (Co. Meath, Ireland)
"The Bradford VTS website is a fantastic resource. I particularly highlight Ram's 5+5 CSA consultation method!"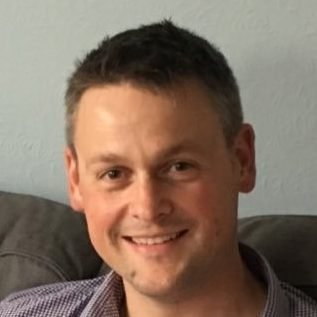 Tim Sandars
Programme Director (North Cumbria)
"THE resource that every trainee, trainer and TPD must know about! We'd be lost without it."​

Peter Milburn
Programme Director (Medway, Kent)
"Your publications are a precious resource enabling quality teaching whilst being a busy full time GP!"​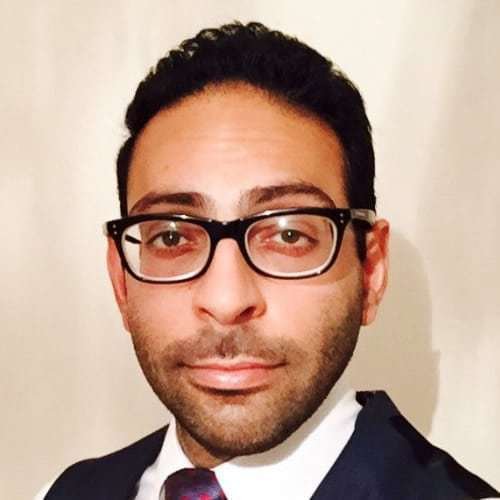 Aman Arora
Programme Director (West Midlands)
"A must-use resource that I tapped into as a trainee and now as medical educator. 5 stars!"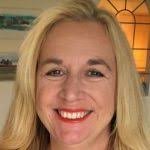 Marion Lynch
Deputy Director (NHS England South)
"The big, clever and fun 'go to' resource site perfectly ideal for all clinical educators."​
Fergus Donaghy
Programme Director (Belfast, N Ireland)
"Bradford VTS is our go-to web resource for trainees, trainers and PDs - so comprehensive and so au courant."