For your diary: Monday 30th August 2021 5pm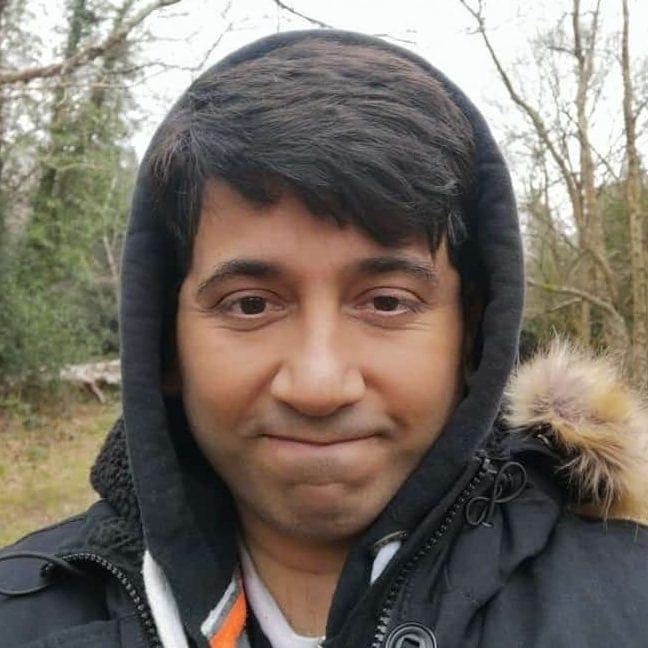 Dr Ramesh Mehay
GP Trainer & Former TPD (Bradford)
Dates: Sun 17th Oct 2021

Times: 5pm – 7.30pm

Cost: £94.50

Places are limited.

 

If you are interested, please drop me an email at rameshmehay@googlemail.com.  And tell me which dates you prefer.
What will I cover?
Practical Set Up Tips
Consultation tips and tricks
Complexity of cases – choosing the right ones.
Truly understanding the Marking Scheme and what the Examiners are looking for.
How to perform to get the marks.
Doing examinations.
Describing Clinical Management.
Top Tips in Data Gathering
Top Tips in Clinical Management
Top Tips in Interpersonal Skills. 
Demonstrations.
A marking sheet – for you and your trainer
Ask your questions session.
This plans to be an interactive set of webinars – not just me talking throughout.  
Hi all,
I know many of you are apprehensive of the next RCA submission.   And the deadline isn't far away.  So I have decided to run a seminar to cover aspects that you struggle with and to look at some top tips and help you understand what the examiners are looking for.   We will also look at the common mistakes trainees make and help you avoid those.
If you are interested, please drop me an email at rameshmehay@googlemail.com.
Also, please post any questions you want answering in the comments section below.  If you want to remain anonymous just type your scheme name for the Name and a made up email like anon@gmail.com.
Oh, and before I forget, at least 60% of your queries will be covered by my RCA recorded webinars – so please listen to those. 
 Attendees have commented how detailed they were and how they contained lots of information they were previously unaware of as well as live demonstration of skills.  This will be the third RCA webinar I have run. 
At your service, 
Ramesh Mehay
Don't forget to watch the RCA webinars – each lasting 1 hour.  There are four of them.   They cover lots of things you will want to know and lots of things you did not even know to ask!
And of course, there are our RCA webpage that covers lots of things and gives you a whole host of free downloadable resources.  There are tools we have created to help you with your consultations.
We have learn't a lot from the first round of RCA – the picture seems clearer.   But it is still relatively new and it is not surprising that there are so many trainees who don't know whether they're on the right path.   I totally feel for you!   
I don't do these often, but I'm thinking of doing a webinar to help ease the stress and provide good practical guidance and demonstration; including new stuff based on feedback from the examiners. 
Even though I have been running the Bradford VTS GP training website for over 18 years, this will only be the third time I will be appearing in front of a camera!  And spaces will be limited.
So come and join me for this rare moment where I'll be sharing some stuff they never tell you.  
Passwords - please take a moment to read this...
We would be most grateful if you do not share passwords for things you have purchased on this website with your friends and colleagues.   This is for one main reason: Bradford VTS doesn't get much money from external sources.  In fact, a lot of the funding comes out of our own pocket and contributions from kind people – mostly your trainers.
We try to keep the site as FREE as possible, and occasionally we ask for money for just the odd resource here and there.    We rely on this little bit money to help fund us.   We don't ask for much as you can see – compare it to the 100s you pay for exam courses!    We hope you think we are fair and reasonable.
Also, we should let you know that sharing passwords may result in the online software blocking you if it sees another person is using a password that is only meant to be for you.    We would hate for that to happen to you.   Especially if you are looking forward to joining us on a password enabled Zoom webinar.
At the end of the day, Bradford VTS was created for one main reason – to simply share ideas, knowledge and skills so we can co-create to produce wonderful new things effortlessly.   Bradford VTS is made with
by Dr Ramesh Mehay and others.  It is an unfortunate fact that most of our funding comes from GP trainers and very little from Trainees.  If you would like to change this, then please click on the contribution page here.
Thank you so much for contributing.

What would you like me to cover?
Please be as specific and descriptive as you can.  List your items if you think that would help.